Some Kind Words from Satisfied Clients
Working with John has been one of the best business decisions I have made.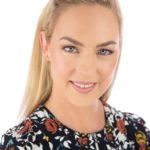 I have been working with John for almost 12 months now and my business has grown much quicker than it ever would have without his help.
John has kept me accountable, helped me stay on track with my goals and discover and clarify my vision; as well as providing valuable guidance.
In addition, John really cares and it is great working with someone who shares my values.
I would highly recommend John to any business owner looking to take their business to the next level or just wanting to reach their goals faster.
Sarah Ourterbridge
CEO, Stallion Lawyers, Gold Coast, Australia
John's reputation for bringing rapid change through the power of simplicity to businesses is well deserved.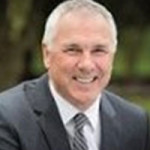 I first met John when he did consultancy for a business of which I was a director and major shareholder. His techniques enabled John to do the work quickly and get right to the core of our challenges. His keen analysis enabled him to provide the board and executive with some great insights and outstanding recommendations.
His work, both as an enterprise consultant work and a personal mentor, is first class.
John Sandford
Director, Trustee and Advisor
Here exists a brilliant and powerful mind in business. John Owens skills as a business consultant scream one word for every business: transformation.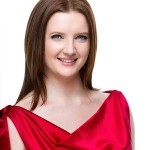 Since having John on my of directors for my brand – Emily Gowor, Word Artist – I have resolved challenges in the flow of daily and monthly business, devised a company structure that will be put into place in the new year, and brought a significant and clear distinction to the role that I ought and ought not to be playing in my own company.
Without the clarity that John bring to a business, you will not know where you stand within your own enterprise – and your enterprise may very become the owner of you instead of the other around.
The opportunity to have John consult for your business – whether you are an individual with a growing personal brand, a small enterprise or a large corporation (and no matter where you are globally) – is priceless. It will double your revenue at the very least, and bring forward with crystal the most optimal and long-term profitable structure for your business to follow.
Build your success the right way. Take advice from John Owens – he is a genius in business and will care about your enterprise's success as much, and in moments, even more fiercely than you do. It's his commitment every single day to stand for people's financial and vocational prosperity. Thank you, John.
Emily Gowor
5th Time Published Author, Speaker, Book Mentor & Founder of Gowor International Publishing
John has a gift for enabling people to view challenging situations, both business and personal, from completely new perspectives that remove blockages and provide a way forward to simple, elegant solutions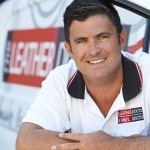 John is committed to achieving the very best for his clients, but they have to be prepared to work for it. Do not work with John unless you are prepared to be stretched and challenged. However, if you are prepared, the results will be amazing.
I have no reservations in recommending John to anyone who wants to achieve real transformation both in their personal and professional lives.
Casey Reid
General Manager, The Leather Doctor, QLD, Australia
John is passionate about what he does and about achieving the very best for his clients.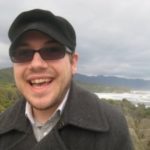 John has a broad experience in working as a consultant in enterprise of all sizes across a wide range of industries around the globe.
He has the gift of being able to see the underlying simplicity in every business and bring it to the surface. His ability to work at both an intuitive and logical level make him very powerful and enabling coach and mentor – but do expect to be challenged and stretched.
John is passionate about what he does and about achieving the very best for his clients, I have no hesitation in recommending John to anyone wanting to achieve the very best for themselves and their business.
Francis Michael Kulaga
Hospitality Professional
Working with John Owens International John has been immensely beneficial to our business.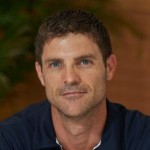 Using John's Board Advisory service has helped our Board and senior executive team to gain significant new insights into innovative strategies and structures that have presented new and profitable business opportunities both domestically and internationally.
Using JOI as mentors to our divisional managers has enabled these managers to significantly grow in their roles, resulting in higher performance for their division both organisationally and commercially.
I have no reservations in recommending JOI to any organisation that wants to have the thinking, systems and structures to take itself to the next level.
Dean Reid
CEO, MSi Group, Gold Coast, Australia
John is passionate about eliminating the pain losses caused by flawed strategy, processes, data & structure.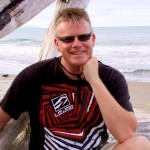 John is as his profile suggest passionate about eliminating the pain losses caused in business by flawed strategy, processes, data & structure. 
His approach is pragmatic, logical and highly efficient. 
The IMM  methodology he deploys is powerful, it produced great results in little time for us. 
I would recommend John to any executive looking to clarify their business strategy and then dramatically improve the data structures and processes within their enterprise.
Martin Karl
Business Development Manager, Digital Arena Limited